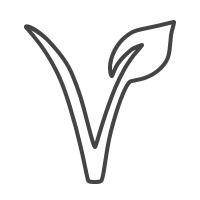 Nutritional information
Shipping Info
Ingredients: 100% matcha, 100% beetroot, 100% turmeric, 100% ginger. I.AM.chai: a blend of cinnamon, lemongrass, cardamom, ginger and black tea. There are no additives and added sugars in our products.

Nutritional information: We're currently doing scientific research to the exact nutritional values of our products. However, since our products are only an extraction of the ingredients they are low in calories, fats, carbs, sugars and proteins.
We ship our caps all over the world. Your shipping costs will be calculated during checkout. In the Netherlands, Belgium and Germany you can expect a delivery time of 3-4 days. Outside the Netherlands, Belgium and Germany it can take up to 21 days for your order to arrive.
About this product
Let's try them all! Matcha, turmeric, ginger, chai, beetroot… You're probably here because you can't decide which flavor to pick. We know it's a tough decision and therefore we decided to create our beloved 5-pack. With our 5-pack you can try all flavors and decide which one is your favorite! Oh, and… It's also a combination deal, so your wallet with love it as well ;) Our 5-pack is a perfect gift to yourself, your friend, colleague or family member. Go and try it out!
Customer Reviews
Write a Review
Ask a Question
12/07/2021
Petra K.

Germany
Not received
So far not good. I'm asked for feedback prior to receiving the products. Late delivery.
11/30/2021
cindy v.

Belgium
cups met nespressomachine
de cups worden helemaal vernietigd in de machine, wat volgens mij niet de bedoeling is. Jammer van die cups want zo kun je de groter versie (lungo) niet kiezen, het cupje is immers volledig samengeperst. Wel lekkere smaken...
11/29/2021
Gimbrere

Netherlands
A for effort, but...
I was super excited, but had major struggles using the caps.. Most of the caps weren't strong enough to be pierced by my nespresso machine and folded somewhere along the way, resulting in all the water spilling on the sides instead of going through the caps and into my mug.. Really disappointing, and especially when using the turmeric extra difficult to clean. I so hope you can fix this, because I can't drink coffee and am obsessed with the idea of the product, loving the packaging, the convenience of the caps etc.. Also the beetroot version had a lot of difficulty with getting water through the caps, I believe the beetroot fibers just swell up and block everything..?