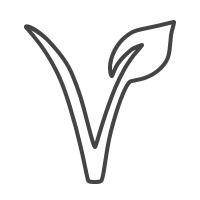 Nutritional Information
Shipping Info
Ingredients: 100% turmeric. There are no additives and added sugars in our products.

Nutritional information: We're currently doing scientific research to the exact nutritional values of our products. However, since our products are only an extraction of the ingredients they are low in calories, fats, carbs, sugars and proteins.
We ship our caps all over the world. Your shipping costs will be calculated during checkout. In the Netherlands, Belgium and Germany you can expect a delivery time of 3-4 days. Outside the Netherlands, Belgium and Germany it can take up to 21 days for your order to arrive.
About this product
Let's make those golden lattes! 
Meet I.AM.turmeric. This bright orange powder has been used as spice and medicinal herb in India for centuries. Turmeric has become very popular worldwide and this spice did not go unnoticed by scientists. Many studies have shown the numerous health benefits of turmeric, such as its anti-inflammatory aspects, its ability to prevent various diseases and its ability to boost the brain function. If we must believe these scientists, this bright orange drink will not only boost your health, but it will also spice up day due to its strong flavor. I.AM.turmeric is perfect for vegans and does not contain any additives. If you would like to sweeten up your drink, we advise you to add some honey, sugar or other sweeteners.
The perfect serving size for our capsules is 40 ml. Therefore, we strongly advise you to use the "espresso" (so small) sized button of your
Nespresso® device. If you wish to drink your beverage as lungo, please add some 
boiled water. 
You can drink I.AM.turmeric as a shot (40 ml), lungo (by adding boiled water) or with frothed (plant-based) milk to turn it into a 'golden' latte.
Customer Reviews
Write a Review
Ask a Question
10/04/2021
Kiki P.

Netherlands
Tasty
Its really nice drinking the I AM capsules. My favourites are ginger, Chai and Turmeric.
09/22/2021
Pamela V.

Belgium
Lovely taste, but not so convenient caps
I've tried all caps and they all tast amazing! Since I just found out that I am intolerant for coffee and I just love latte's in all forms and shapes, these caps are a perfect match for me. Only they are not so convenient. There is +/- 40% of the water lost inside the machine, while this doens't happen for our coffee caps (nespresso, starbucks, success coffee, supermarket brands,...)
08/24/2021
Kiki P.

Netherlands
Tasty
Tasty and and environmenteally friendly, nothing more to wish for. Favourite flavours definitely ginger and tumeric.