I.AM.caps all.flavors.box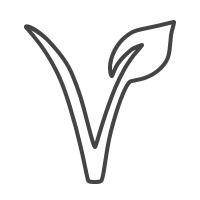 Nutritional Information
Shipping Info
Ingredients: 100% matcha, 100% beetroot, 100% turmeric, 100% ginger. I.AM.chai: a blend of cinnamon, lemongrass, cardamom, ginger and black tea. There are no additives and added sugars in our products.
Nutritional information: We're currently doing scientific research to the exact nutritional values of our products. However, since our products are only an extraction of the ingredients they are low in calories, fats, carbs, sugars and proteins.
We ship our caps all over the world. Your shipping costs will be calculated during checkout. In the Netherlands, Belgium and Germany you can expect a delivery time of 3-4 days. Outside the Netherlands, Belgium and Germany it can take up to 21 days for your order to arrive.
About this product
YAY! It's finally here. After many requests we finally created this new member of the I.AM.caps.family: the all-flavors-in-1. We made this product especially for the people that are new to our product. You're probably all thinking: this product is awesome, but which flavors should I pick?! This product is the perfect answer to that question. The flavors you will find in this package are all our current flavors: beetroot, ginger, matcha, turmeric and chai. Our all-flavors-in-1 is also the perfect gift. This product is perfect for vegans and does not contain any additives. 
Customer Reviews
Write a Review
Ask a Question
07/18/2021
Fleur H.

Netherlands
Geniet van elke smaak!
Het was heerlijk om bij mijn eerste ervaring met I.AM. caps alle smaken uit te proberen. Kom er achter dat alle smaken erg goed bevallen!
07/04/2021
Tesssa E.

Netherlands
super lekker!
Super. boven verwachting. Echt lekkere smaken. vooral de matcha en biet
06/08/2021
Emma W.

Netherlands
Handige manier om alle smaken te testen
Gave manier om alles te proeven! Biet gaat daarom niet besteld worden, maar chai is fantastisch!