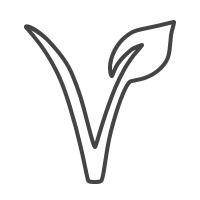 About this product
Who doesn't like the smell of fresh ginger in the morning?! 
Meet I.AM.ginger. You've probably heard of this ingredient before. Maybe you associate it with tea, a fresh ginger shot or with gingerbread (YUM!). Either way, this spice will boost your day with its strong and fresh flavor. Ginger has proven to have many health benefits because it contains many nutrients and bioactive compounds. I.AM.ginger is perfect for vegans and does not contain any additives. If you would like to sweeten up your drink, we advise you to add some honey, sugar or other sweeteners. You can drink I.AM.ginger as a shot, lungo or with frothed (plant-based) milk. You can also add boiled water to it to make it more tea-like!
Customer Reviews
11/30/2020
Moira V.
Netherlands
Powdery, tasteless
I am so disappointed with all the products. They taste powdery and weak, and leave a horrible aftertaste. Waited for months to try and could not have been more disappointed.