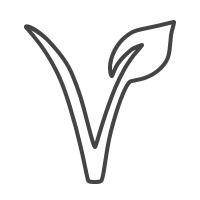 About this product
I love you so matcha! 
Meet I.AM.matcha. This ancient Japanese ingredient is actually powdered green tea. Normally, a matcha drink takes a toolkit to prepare, but with our capsules your beverage will be ready within seconds! This green goodness contains many nutrients that your body will love, like antioxidants and amino acids, such as L-theanine. Matcha does contain some caffeine, but it will most likely not give you the rushy side effects of coffee. I.AM.matcha is perfect for vegans and does not contain any additives. If you would like to sweeten up your drink, we advise you to add some honey, sugar or other sweeteners.
The perfect serving size for our capsules is 40 ml. Therefore, we strongly advise you to use the "espresso" (so small) sized button of your
Nespresso® device. If you wish to drink your beverage as lungo, please add some 
boiled water. You can drink I.AM.matcha as a shot (40 ml) or as a lungo (by adding boiled water) and you can easily turn it into your perfect matcha latte. Froth your favourite (vegan) milk and add it to your I.AM.matcha shot. It's so yummy!
Customer Reviews
11/24/2020
Lauren .
Netherlands
Matcha caps
These matcha caps are my absolute favorite. I love them!
11/19/2020
Livia L.
Netherlands
Matcha lovee
Love this flavor!! And so easy to make. Matcha is definitely my favorite