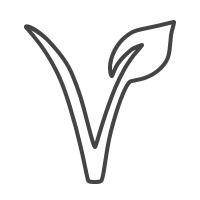 Nutritional Information
Shipping Info
Ingredients: A blend of cinnamon, lemongrass, cardamom, ginger and black tea. There are no additives and added sugars in our products.

Nutritional information: We're currently doing scientific research to the exact nutritional values of our products. However, since our products are only an extraction of the ingredients they are low in calories, fats, carbs, sugars and proteins.
We ship our caps all over the world. Your shipping costs will be calculated during checkout. In the Netherlands, Belgium and Germany you can expect a delivery time of 3-4 days. Outside the Netherlands, Belgium and Germany it can take up to 21 days for your order to arrive.
About this product
You're my cup of chai. 
Meet I.AM.chai. This combination of spices is originally from India, but has spread all over the world in the last decades. I.AM.chai contains the following ingredients: black tea, cinnamon, cardamom, lemon grass and ginger. These five ingredients together make the perfect morning, afternoon or evening drink for you to enjoy! However, we do recommend you not to drink too much of it in the nighttime, since it does contain some caffeine (due to the black tea) and we don't want you to disturb your night's rest. Even though some people associate this drink with the cozy autumn and winter months, it is perfectly to drink all year round. I.AM.chai is perfect for vegans and does not contain any additives. If you would like to sweeten up your drink, we advise you to add some honey, sugar or other sweeteners.
The perfect serving size for our capsules is 40 ml. Therefore, we strongly advise you to use the "espresso" (so small) sized button of your
Nespresso® device. If you wish to drink your beverage as lungo, please add some 
boiled water.
 You can drink I.AM.chai as a shot (40 ml), lungo (by adding boiled water) or with frothed (plant-based) milk to turn it into a chai latte. 
Customer Reviews
Write a Review
Ask a Question
04/09/2021
Bo V.

Netherlands
Lekkere chai
De chai is heel geschikt om een chai late van te maken. Wel zijn de cupjes soms wat hard voor de nespresso machine waardoor ze niet goed doorboord worden.
04/06/2021
Daimy H.

Netherlands
Best ready to make chai
It's always a bit of a hassle to make chai lattes yourself from scratch although it's delicious. These cups make it so easy to make a really good chai without all the work. Usually blends or powders for chai lattes are not good at all and way too sweet, but this chai cup is so convenient and has an amazing real chai taste. I'm a fan!!
04/06/2021
Heleen L.

Netherlands
Loving chai, other flavors not my cup of tea
I just love a chai latte, but not to fond of all the other flavors unfortunately