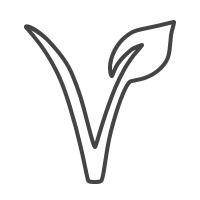 Nutritional information
Shipping Info
Ingredients: 100% matcha, 100% beetroot, 100% turmeric, 100% ginger. I.AM.chai: a blend of cinnamon, lemongrass, cardamom, ginger and black tea. There are no additives and added sugars in our products.

Nutritional information: We're currently doing scientific research to the exact nutritional values of our products. However, since our products are only an extraction of the ingredients they are low in calories, fats, carbs, sugars and proteins.
We ship our caps all over the world. Your shipping costs will be calculated during checkout. In the Netherlands, Belgium and Germany you can expect a delivery time of 3-4 days. Outside the Netherlands, Belgium and Germany it can take up to 21 days for your order to arrive.
About this product
Let's try them all! Matcha, turmeric, ginger, chai, beetroot… You're probably here because you can't decide which flavor to pick. We know it's a tough decision and therefore we decided to create our beloved 5-pack. With our 5-pack you can try all flavors and decide which one is your favorite! Oh, and… It's also a combination deal, so your wallet with love it as well ;) Our 5-pack is a perfect gift to yourself, your friend, colleague or family member. Go and try it out!
Customer Reviews
Write a Review
Ask a Question
Great
I am not a coffee drinker, therefore I was looking for an alternative. I.AM.caps are the best alternative I found so far. Totally recommend!
04/12/2021
Amarins H.

Netherlands
Love it!
I like beet and ginger best! But al the others are also nice! I like nespresso because it's easy to make coffee, and now I can make 6 types of healthy en easy drinks I love it!
04/12/2021
AGNES V.

Netherlands
Super quality
Very nice experience. Make sure you rinse your machine first with water not to have a coffetaste leftover. We loved the matcha and all flavours are very good. We are defintely fan!